---
Thanks For Helping Me Grow!
---
Hey All! I have been sorting through my stamp sets for fun stuff to color, but also to purge! There is a great page I am a part of on FB called De-Stash to Re-Stash! Here is a link to my album, I say this because I am planning on a LARGE Bella purge, plus I have some really fun stuff for sale there. So, today I have Planty Dandy. Dandy is this cute lion from Stamping Bella, I have several. This one as been in my "to color" bin for quite a while. I am trying to whittle down that pile before buying new stuff. Fun fact on this card, I did the sentiment as normal stamping in Versafine and heat embossing, but this time I used pearl over the black and it gave this gorgeous grey! Now, on with the Show & Tell…
---
To make his mane I put little bits of pale colors all over, then used the rag technique over it to create that fun cotton candy like mane.
---
The left side of the image is shadowed with C1, the right with G21 both Copic.
---
All the dots or bubbles where filled in with Nuvo drops, on the left is Dream Drops in Indigo Eclipse the right is Crystal Drops in Neptune Turquoise.
---
Olo Marker List:
Large Pot: BV2.3, BV2.2, BV2.0
Copic List:
Mane: V12, B000, YG11, R81, BV20, YR00
Leav es: G24, G21, G20, B41
Small Pot: BG02, BG01, BG000, BG0000
Nose: W6, W5, W4
Body: E57, E35, E33, E31
Inside of Ears: BV20, RV11, R00
Shadow: C1, G21
---
Card Details:
Card Base of Accent Opaque White 120lb
Pear Pizzaz Layer cut with layering rectangle, adhered with tape runner
Caron watercolor paper curt with layering rectangle, adhered with tape runner
Eiffel Tower layer cut with layering die, adhered with fun foam and 1/4 inch double side adhesive
Image stamped on Hammermill with Gina K Obsidian, colored with Coptic and Olo markers, cut with rectangle layering die, adhered with tape runner
Sentiment stamped on base paper with Versafine and heat embossed with pearl, cut with word window, adhered with foam sqaures
Nuvo drops added to mane and flowers, 3 prism gem added for bling
Envelope embellished with matching paper and 6 inch double side adhesive
---
Shopping List:
Affiliate links have been used in this post at no cost to you. If you do happen to click and buy, I may get a small percentage.
Thank You for supporting my little blog.
---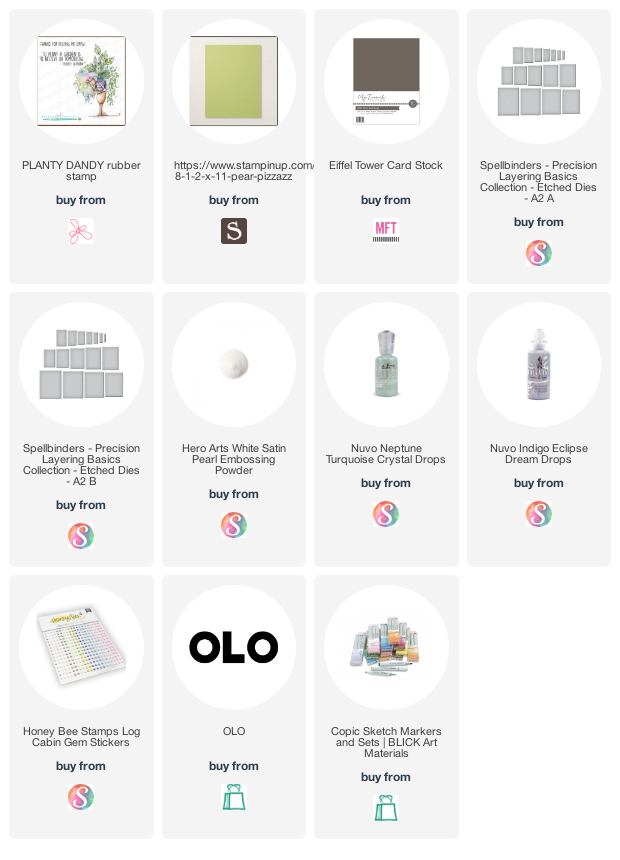 If you would like to see all the basic items I like to use in my studio; like glue, tape runner, tools ect. Please click My Go-To's.
---
---
Don't want to miss a post? Sign up below to have them delivered right to your inbox!
---
---