---
Oddball Amelia
---
Hi All! So today I am going to talk a bit about Olo Markers. If you are an Alcohol Marker colorer, then you have probably heard chatter about or even have tried the new Olo marker. So recently I went out to Jenn Dove's Boot Camp, taking the Olo's needed for the classes. I tried them a little at home, with some frustration. So, I put them aside to wait until I could get some tips on using them straight from Jenn. She did not disappoint. After an overview and some pointers I fell in love. Yes, I now have a full set as well as a refill cartridge for each color. You can configure these markers in a couple of different ways. I am using the brush tip screwed to a refill. That's like 8 markers! Now, by NO means am I replacing my Copics. I mean honestly I have two full sets and a full set of old style refills! Right now my Olo's are a good ADDITION to my Copics. Here are MY pros and cons on the Olo's
---
---
Now, on with the Show & Tell…
---
Only her face and hair and the map are done with Copic, the rest is all Olo.
Need a blooper? Scroll to the bottom for a pic of my big booboo!!
---
See the shine on her goggles and boots? Nuvo drops make glass AND patent leather!
---
Olo Marker List:
Coat, Pants, Helmet, Boot Soles: YG8.7, YG8.5, Y8.6
Goggle Frame and Belt Buckle: YO2.5
Goggle Lenses: RG7, RG6, RG5
Coat Collar: O7.7, O7.3, O7.1
Map X: RV.06, RV0.4
Boots, Belt, Scarf : RV0.6, RV0.4, RV0.2
---
Copic List:
Eyeball: BV20
Hair: C7, C6, C5, C4, C3
Face: E13, E11, E21, E51, R11
Plane and Map: E43, E42, E41, E40
---
Card Details:
Card base of Accent Opaque White 120lb
Green stripe paper from my stash cut with deckle die, adhered with tape runner
Melon Mambo layer cut with rectangle layering die, adhered with fun foam and 1/4 inch double side adhesive
Image stamped on Hammermill, colored with Olo and Copic Markers, cut with rectangle layering die, adhered with tape runner
Sentiment stamped with Versamark and heat embossed with clear powder.
White gel pen added to hair for highlights
Nuvo Morning Dew drops added to goggles for glass and boots to make patent leather
Fairy gems added for bling
Envelope embellished with matching paper and 6 inch double side adhesive
---
Shopping List:
Affiliate links have been used in this post at no cost to you. If you do happen to click and buy, I may get a small percentage.
Thank You for supporting my little blog.
---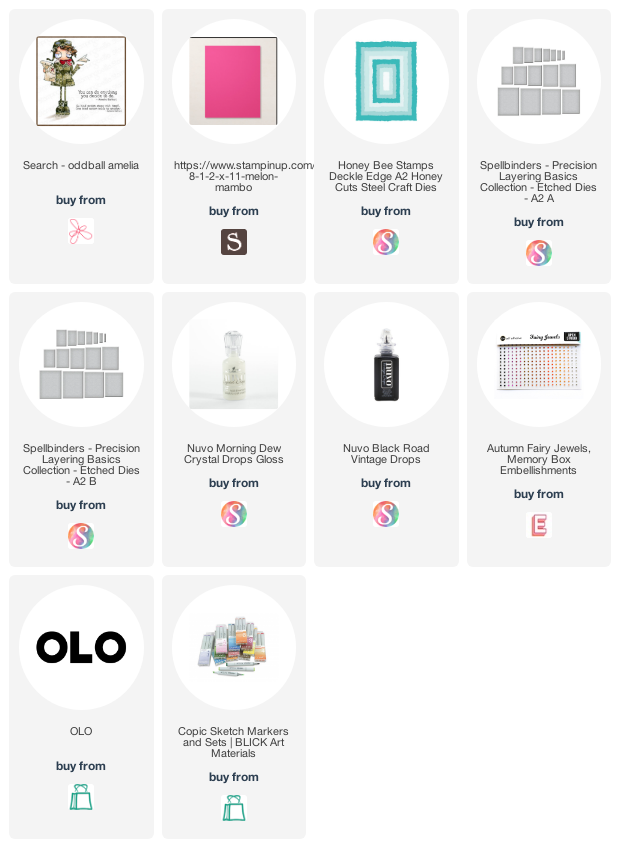 If you would like to see all the basic items I like to use in my studio; like glue, tape runner, tools ect. Please click My Go-To's.
---
Don't want to miss a post? Sign up below to have them delivered right to your inbox!
---
---
---
Always double check! I DID color this image twice!!!