---
Well, from when I started in April anyway!
---
Hi All! I can hardly believe that I have been designing for The Rabbit Hole Designs for 10 months now. You can expect to see me at least thru June 2023!! Today is my day to be over on The Rabbit Hole Designs YouTube page. Since we have no new release this month most of us are picking our favorite card or stamp set to showcase. Instead of picking my fave card or stamp set, I went a different way and did a montage of all my cards and the stamp sets I used. I also added those stamp sets and some ESSENTIAL items you ALL NEED in the shopping list below! If you want to read the corresponding blog posts, you can do it one of two ways. You can search the name of the stamp set in the search bar, or just search The Rabbit Hole in the search bar and it will show you two posts then you will have to click on "older Posts" to get to the next set of two. Did that make sense? LOL!
---
Click HERE to visit The Rabbit Hole Designs YouTube page!
---
---
Shopping List:
---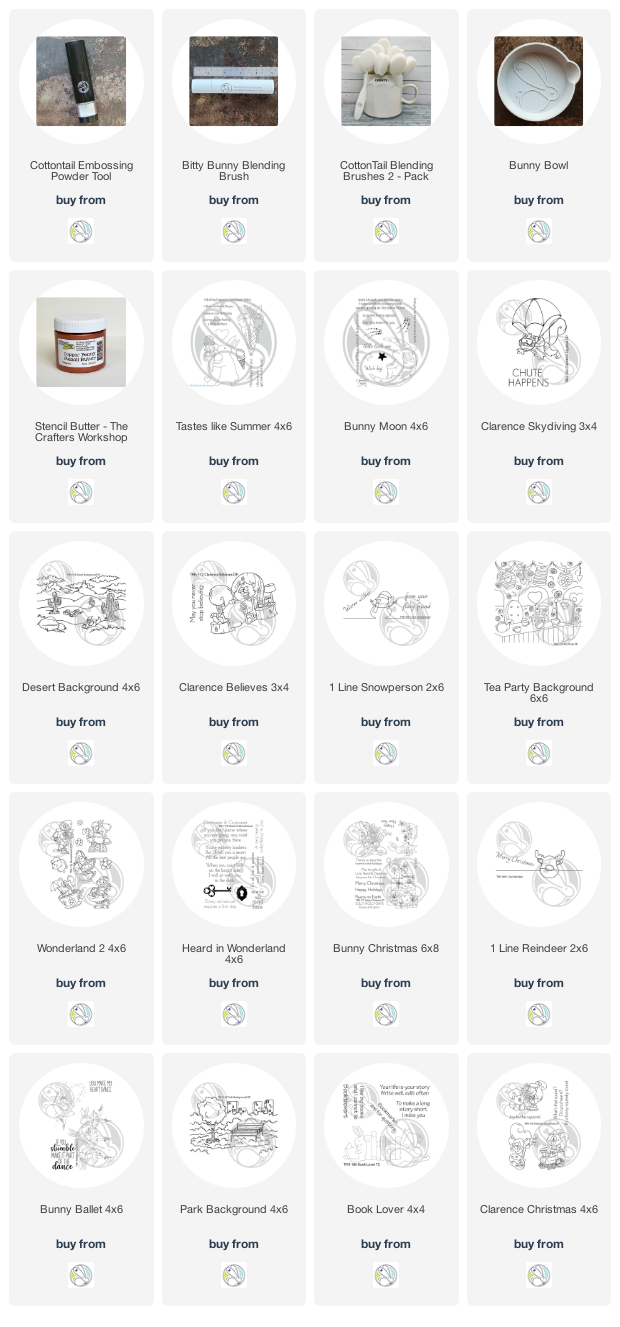 If you would like to see all the basic items I like to use in my studio; like glue, tape runner, tools ect. Please click My Go-To's.
---
---
Don't want to miss a post? Sign up below to have them delivered right to your inbox!
---
---