---
That's right! All Dressed Up has some new images in the shop.
---
Hi all! It is is the beginning of the month and that means All Dressed Up has new digis in the shop. I just adore being on this design team. I am always pleasantly surprised when my images arrive! Pop on over to their Etsy shop and you will see what I mean. I have to admit that between my two design teams you all will be treated to lots of Christmas cards in September. Now, on with the show and tell…
---
I love layers and this card has some great ones! The mirror metallic red is just the right amount of WOW, while the Field Day paper makes my image pop.
---
The image has round snow falling but I covered them up with white Jewelz because a card needs bling! The nose on the hat is colored red and has Nuvo drops Morning Dew on it.
---
---
Copic List:
Hat: E57, E35, E33, E31, R46, R27, R14, E43, E42, E41, BV20, RV11, R00
Face: E11, E21, E51, R11
Hair: C7
Scarf & Mitten: R46, R27, R14
Pants: B97, B95, B93
Sweater: YG17, YG13, YG11
Boots: YG97, YG95, YG93, YG91
Sled: E23
Big Dog: E41, W5, W4, W3, W1, W0, W00
Small Dog: E33, E31, E42
---
Card Details:
Card baser of Accent Opaque White 120lb
Metallic red layer cut with nesting rectangle, adhered with tape runner
Patterned paper cut with nesting rectangle, adhered with tape runner
Field Day layer cut with nesting square, adhered with fun foam and 1/4 inch double side adhesive
Image printed on Hammermill, colored with various Copic Markers, adhered with tape runner
Sentiment stamped on base paper with Field Day ink, cut with word window die, adhered with tape runner
White Jewelz added on top of snow image with tonic deluxe glue
Red Honey Bee gems added to sentiment strip
Envelope embellished with matching paper and 6 inch double side adhesive
---
Shopping List:
Affiliate links have been used in this post at no cost to you. If you do happen to click and buy, I may get a small percentage.
Thank You for supporting my little blog.
---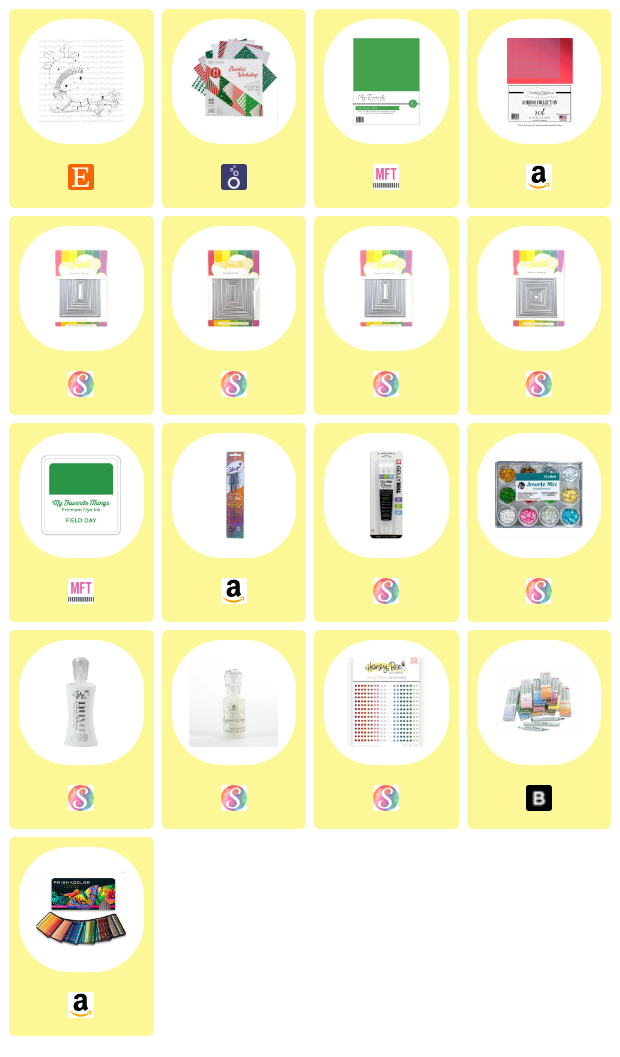 If you would like to see all the basic items I like to use in my studio; like glue, tape runner, tools ect. Please click My Go-To's.
---
---
Don't want to miss a post? Sign up below to have them delivered right to your inbox!
---
---