---
Didn't I tell you I would be coloring up more of them?!
---
So, about a week ago I did the jellyfish. I could not wait to color up another of these chums. This time I chose the seahorse. There is something very feminine and fragile looking about this stamp. I colored her up in some bright colors and made a simple card.
---
I was not sure how the pink/teal/yellow would play together, but they seem to be getting along well!
---
I have to admit, I love a good rhyming sentiment!
---
---
Copic List:
Seahorse Body: BG49, BG34, BG32
Belly: RV14, RV13, RV11
Leaves: YG03, YG01, YG00
Flowers: Y08, Y06, Y02
---
Card Details:
Card base of Accent Opaque White 120lb
White Hammemill layer cut with dotted rectangle die, sentiment stamped with versafine and heat embossed with clear powder, adhered with fun foam and 1/4 inch double side adhesive
Melon and apple cut with dotted oval die, melon is adhered with tape runner, apple adhered with foam squares
Image stamped on Hammermill with Obsidian, colored with various Copic Markers, adhered with foam squares
Jewelz added with tonic deluxe glue
Envelope embellished with coordinating paper and 6 inch double side adhesive
---
Shopping List:
Affiliate links have been used in this post at no cost to you. If you do happen to click and buy, I may get a small percentage.
Thank You for supporting my little blog.
---
Glassboard Studio use code: JILL20 for a 20% discount!!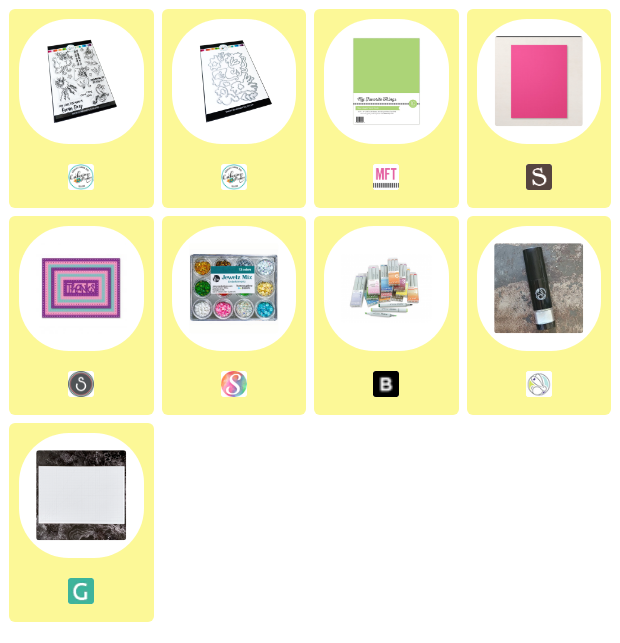 If you would like to see all the basic items I like to use in my studio; like glue, tape runner, tools ect. Please click My Go-To's.
---
---
Don't want to miss a post? Sign up below to have them delivered right to your inbox!
---
---