---
Papercraft Business Challenge #25
---
---
Yes, we took off for December but we are back with a new challenge for you, STARTING JANUARY 6. This one is Anything Goes. Nice and easy challenge to start off the New Year.
The card I have for you today has a bit of a back story. Originally the card I posted last Thursday was to be my Design Team card. I had it all prepped and photographed ect….. THEN my very cool neighbor ( who is a scultpter ) asked me to make her some New Years cards. Well this card turned out so darn cute and I loved it's message for New Years SO much that I switched it up. I hope you enjoy it as much as Deb and I both did!
---
---
Challenges are so much fun. They really help me think outside the box, sometimes help to get me out of a rut and certainly get my creativity flowing. So join us! The worst that can happen is a fun project, a little recognition and maybe even a PRIZE! I cannot wait to see what each of you comes up with! I know my other Design Team Members and myself have some great samples to help inspire you.
---
See what I mean about the message? It just says everything I want for the world in 2020 and beyond.
---
The ribbon across "Baby New Years" lap has just a bit of glitter gloss on it to give it an ethereal glow.
---
---
---
World: Go7, G14, G12, BG11, BG10, BG000
Ribbon: E42, E41, E40
Wings: YR23, YR21, YR20
Har: E99, YR24, YR23
Skin: E21, E00, E000
Grounding: BG11
---
Card base of Neenah Classic Crest
Bazzill diamond paper cut with Rectangle Nesting Dies, adhered with Kokuyo tape runner
Image printed from download with Epson WF3720 printer on Hammermill, colored with various Copic markers, die cut with Penny Black Swirly Stitches Die, adhered with fun foam and 1/4 inch double side adhesive
Nuvo Crystal Drops in Caramel Cream added between the words around the world. ( there are dots there, I covered them with the drops)
Envelope embellished with coordinating card stock and 6 inch double side adhesive
---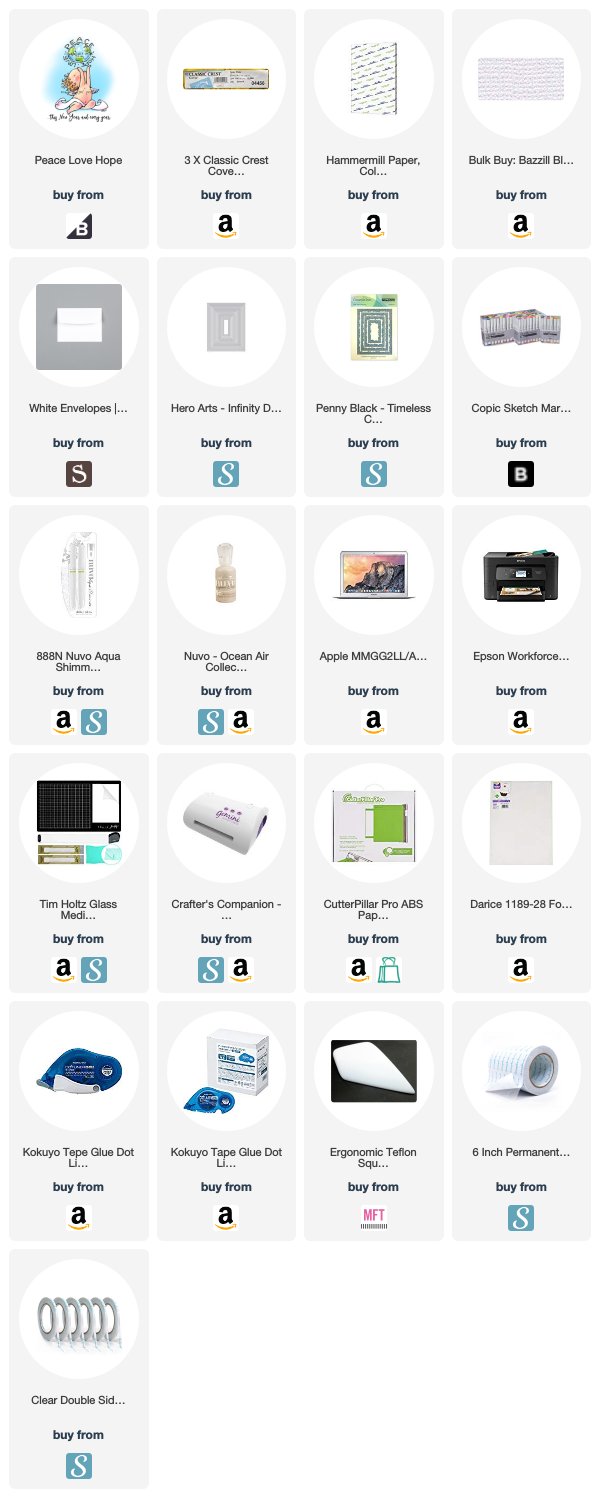 ---
---
---