---
---
Yes! A Thanksgiving Oddball
---
Happy Thanksgiving from Annapolis!
Do you have any Oddball Thanksgiving traditions? We have a pretty odd one. Since there is never cooking going on at our house, we head to Laurel Park and meet up with other non-cooking friends to watch the ponies run and bet a little. Best part? They give everyone a pie. So we always bring what my husband calls "track pie" to wherever we land to feast on turkey! This year our youngest son and daughter-in-law will be the lucky winners of the pies.
---
I have to tell you that I debated on posting today. I had decided to post this card to Instagram since it is a Thanksgiving card. I also did not design this card. It is one that I did earlier this month in a card class. My good friend Nancy who is Rowhouse Greetings, teaches the BEST classes!
---
I am very thankful for the Friendships card making and Copic coloring in particular have brought me.
---
---
---
Hat: BV25, BV23, BV20, BG75, BG72, BG70
Hair & Turkey: E25, YR27, YR23, YR21
Skin: E11. E51, E50
Skull & Turkey Frill: BV20
Leaves: YG67, YG17
Plate: YR21
Dress: BG75, BG72, BG70
Stockings: BV20, YR21
Shoes: BV25, BV23, BV20, YR23
---
White card base
Echo Park gingham layer cut with Lawn Fawn Stitched rectangles, adhered with Kokuyo tape runner
White layer with sentiment stamped on it, washi tape adhered with coccoina glue stick, adhered to card base with fun foam and 1/4 inch double side adhesive
Image stamped on Hammermill and colored with Various Copic Markers, Cut out with Brother Scan N Cut, adhered with foam squares
Silver gel pen added to shoe and hat buckles
Dew drops added with tonic Deluxe adhesive
Envelope embellished with coordinating patterned paper and 6 inch double side adhesive
---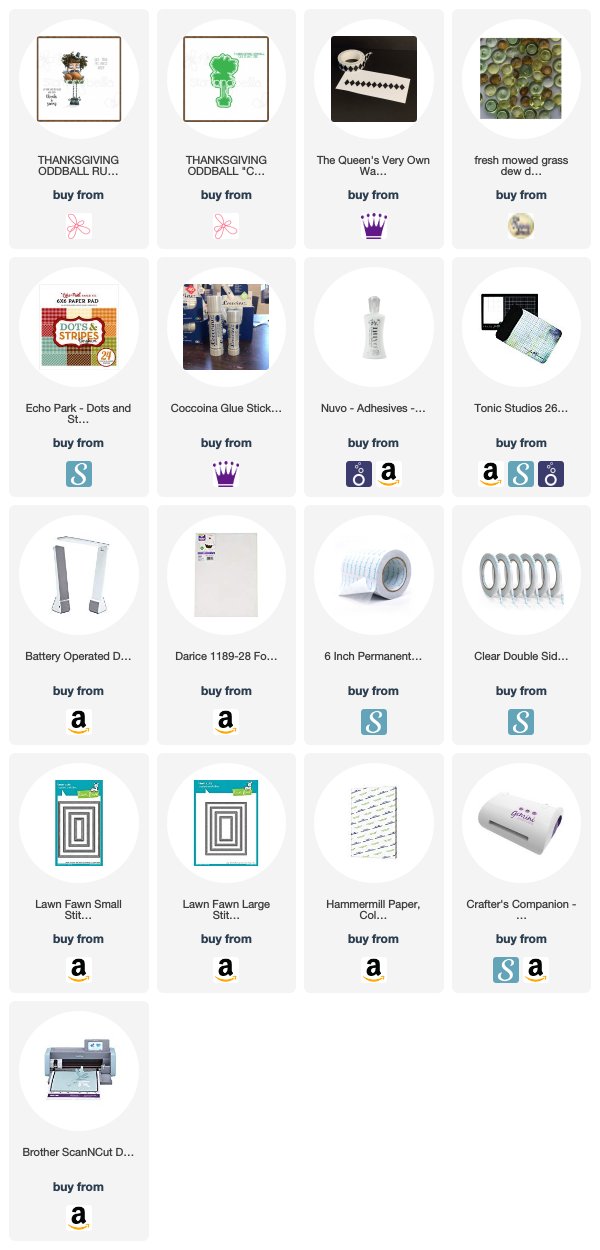 ---
Curious to what I take to classes with me? I keep a bag packed with supplies, that I only have to add things specific to the class to. Click here to see My Travel Go-Tos.
---
---