---
---
Say that, three times fast!
---
Happy Thursday from still Summer like Maryland! I know Fall is here, but our daytime weather is still glorious.
---
Today I have a couple of new things to show you. An awesome and quirky stamp set from a company named The Rabbit Hole Designs and Karin Brushmarker PRO, liquid ink markers.
---
---
Last week I took a beginner Zentangle class, and these stamps really remind me of Zentangle. They are fun to color too! I love all the creatures in this set, they just look like they are in motion. Check my Instagram, because I am sure I will be coloring more of them in the future.
---
I colored, or actually "watercolored" this jellyfish. I took one of my larger stamping blocks and scribbled a bit of color on it and used my watercolor brush pen to pick up the color.
---
---
Karin Brushmarker PRO List
Arctic Blue 264
Skin2 201
Royal Blue 045
Sapphire Blue 189
Lime Green 071
---
Card Base of Neenah Solar White
Second Layer of teal leather textured paper from my stash (origin unknown) cut with Whimsy Hand Stitched Nested Rectangles (retired), adhered with tape runner
Arches water color layer, cut with Whimsy Hand Stitched Nested Rectangles (retired), Image and sentiment stamped with Versafine and heat embossed with clear embossing powder, Watercolored with Karin Brushmarker PROs, lower ruffle has wink of stella added, adhered with fun foam and 1/4 inch double side adhesive
envelope embellished with coordinating paper cut to 6×2.25 and adhered with 6 inch double side adhesive then trimmed
---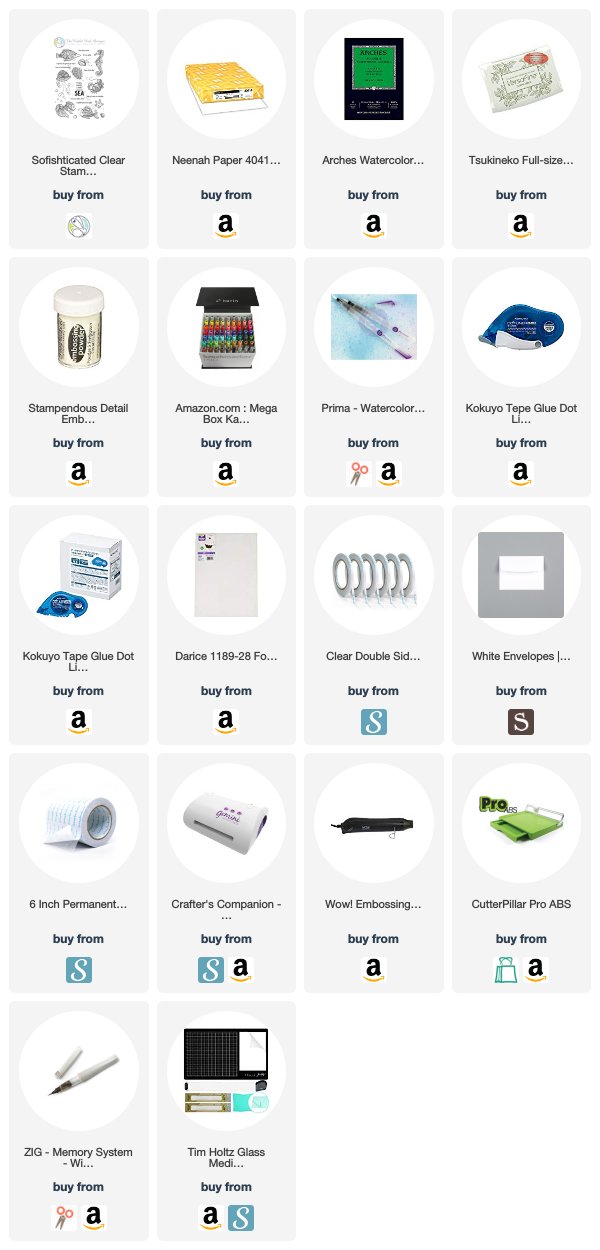 ---
---
---