---
---
Wishing you a Terrific Tuesday from Annapolis.
I finally had a chance to sit down over the past weekend and do some challenge cards. Whew, it has felt like forever since I spent a good block of time in the studio. While I did several cards, I wanted to tell you about the one I made for AAA Cards. AAA Cards challenge is a "clean and simple" challenge, where you have a maximum amount of white or blank space on your card. The twist on this particular challenge was Positivty.
---
---
The curvy girl in this image, is standing on a soap box with some bubbles. Some of the bubbles are in front of the box. Coloring them so they seemed see thru was fun!
---
First I colored my soap box, even over the bubbles. Hmmmm, you say?
Then I took the copic colorless blender pen (which in reality is an eraser or an ink pusher and NOT a blender at all) and erased most of the color from the bubble areas.
Then I took my BG0000 and colored over all the bubbles. Allowing some of the brown to remain, making the bubbles look see thru! Such an easy technique.
---
This being a clean and simple card I added NO extras! Do you know how hard it is for me to not pop on some dew drops or a rhinestone? But, sticking to the rules can be the most challenging part of a challenge. AAA Cards is a great challenge to try, I love that it makes me stop and keep my card simple. Drop me a note and tell me what you like about doing challenge cards.
---
---
Copic Marker List
Megaphone: C3, C1, C00, R85
Soap Box: E35, E33, E30, R85, C3, C1, C00
Dress: R89, R85, R83, BV20
Hair: E39, YR27, YR24
Skin: E11, E21, E00, BV20
---
Card Details
Top layer cut with Sizzix Dotted Rectangle Die and attached to card base with a layer of fun foam and double side adhesive
Sentiment was stamped with Versafine and heat embossed with clear powder
Curvy girl was fussy cut and attached with foam squares
---
Shopping List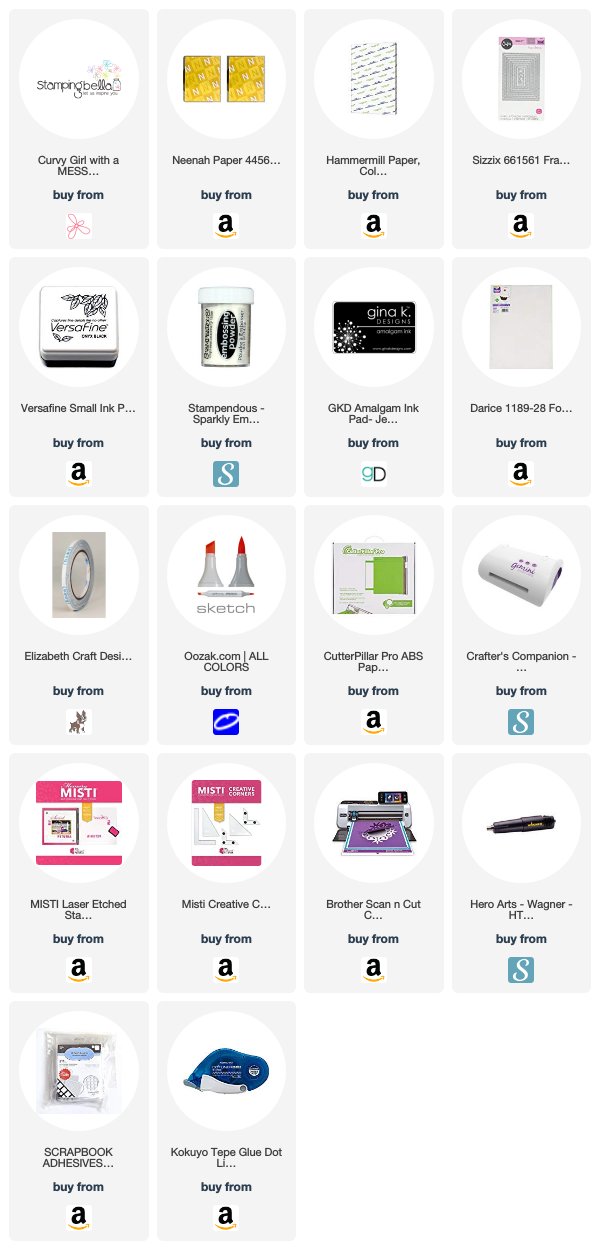 ---
---
---