Happy Sunday Folks!
We have all said it about others, and about ourselves: Amazing Life. I have an amazing life. Most days I get to create things that bring me joy. My Husbands job and Stampin' Up! have both given me the opportunity to meet people from all over the United States. Some of my closest friends live clear across the country from me. (Hi Karen!) I am actually writing this from sunny San Diego, while it's snowing at home on Skyway Drive.
So, since we all have amazing lives let me tell you about this great Stampin' Up! set or bundle called…..
Amazing Life
I love the sentiments like, Life Is Too Short To Say No To Cake and So Happy To Have You In My Life. But, I have to say the thing that drew me to this set though is the clover. (Have you guessed yet that most of my family is Irish even if it is a wee bit!) Yup, that clover sold the set for me. You can purchase it as a stamp set alone or bundled with the amazing Rectangle Stitched Framelits. If you love layering as much as I do, jump on those framelits. You will not be sorry.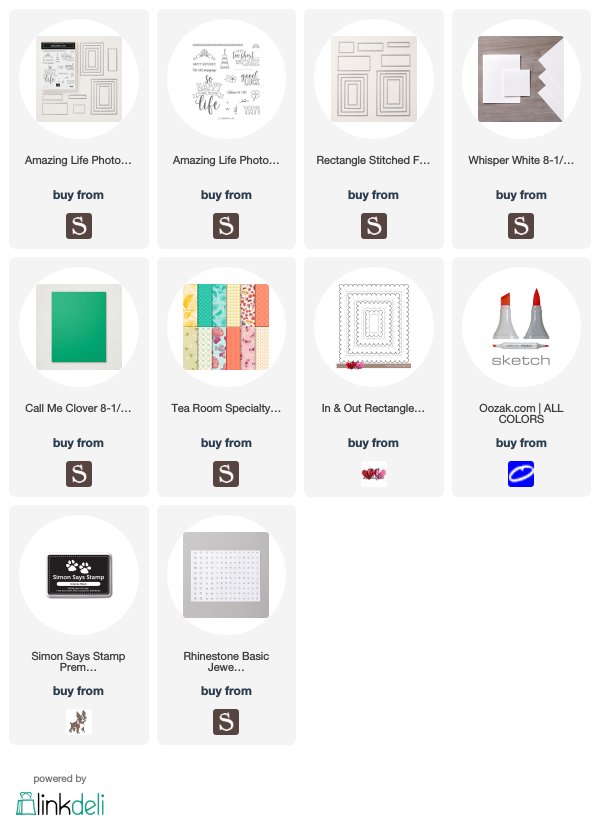 YOU stopping by, please leave a comment to let me know who you are and what you think. If you enjoyed looking at my work please do TWO things: go to the right and subscribe by email so you will not miss a post and way down on the bottom click to follow me!