If you love quirky, whimsical and unique stamps QUICK, jump over to Stamping Bella and check them out. I was introduced to this line at Copic Boot Camp. They were one of the many generous sponsors we had. Since then I have become enamored with their line. That being said, I used six sets for my Valentines this year.
This cutie is from the Squidgy line.
You can find The Bear and The Heart in the Stuffies Collection.
Edna the Fairy Godmother Collection is a favorite of mine.
Cool Chicks has lots of fun sets featuring these birds.
The Uptown Girl line is very feminine and I love practicing skin and hair with them.
Cool Chicks Line.
Cool Chicks Line.
Cool Chicks Line.
I hope you have enjoyed checking out a bit of my Stamping Bella collection. Keep an eye out as I am sure you will be seeing more of them in the future. Check the pages section to the right for Valentines 2019 to see all my Valentines.
Clickable Supply List: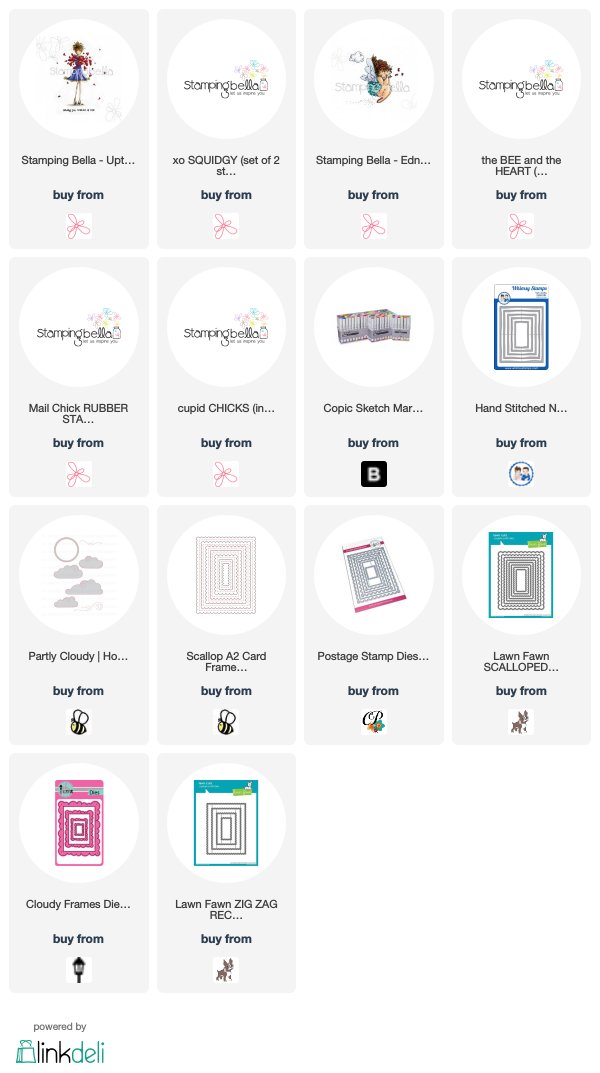 That you stopped by. Leave me a comment and let me know who you are and what you think.