I, for one am Thankful for the lovely weather in Maryland the last few days. Because I am also Thankful for the most adorable puppy we adopted two weeks ago! Now you know what I have been up to, other than coloring and creating cards.
Meet Finn:
Lulu, Vivie and Finn in front.
Since being Thankful I thought I would make a card featuring Stampin' Up!'s Bee Thankful. I plan to send one to our local ASPCA where we adopted Finn. This stamp is cute, cheerful and can be colored many ways. I chose some Spring colors for today, Flirty Flamingo and Pineapple Punch.
I shaded the words using only one marker, gave it a solid color the added some shade, went over the whole thing again and added highlight with the white gel pen. To get the white dots on my dry embossed Flirty Flamingo I used the same white gel pen and made big dots. Then I fussy cut the whole thing. YES! I did it by hand and not in the Scan N Cut.
Here is a list of the supplies I used: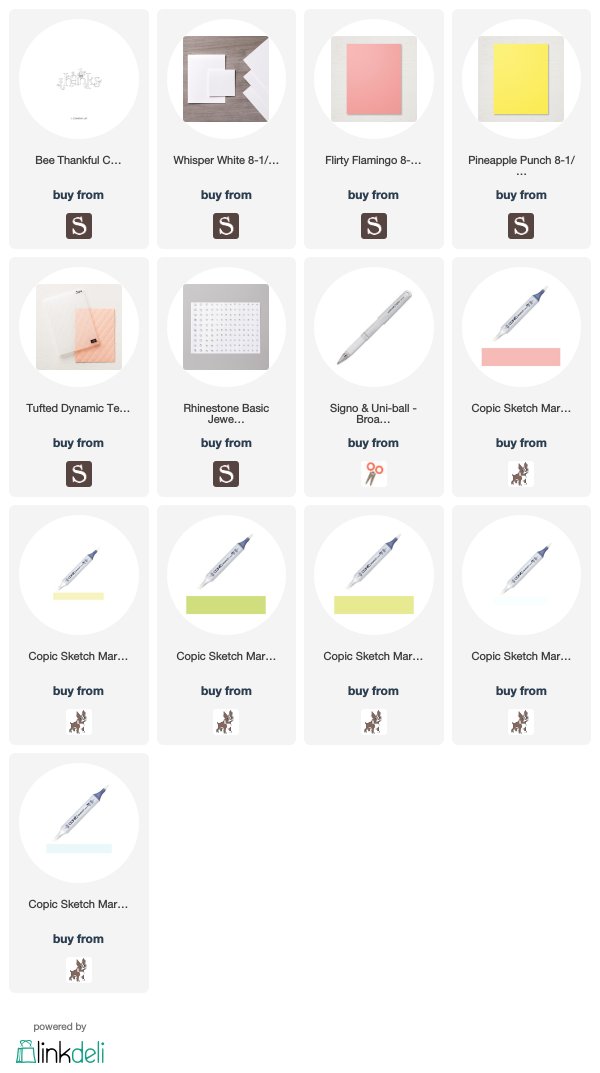 Stopping by, please leave me a comment and let me know you were here.